ABOUT US
Established at United Arab Emirates in 2005; we are specialized in General Constructions such as Villa's, Building, Swimming Pool and Interior. Ethar Building Contracting LLC recognized the individual requirements of each client and it's dedicated to offering solutions specific to client's needs. Our aim is to become an international market leader by providing intelligent systems that challenge the limits of construction speed and efficiency, while maintaining the highest level of quality and safety.
OUR MISSION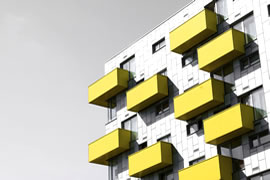 SAFETY
Safety is the most important of our core values. It is our first priority during every work day.
COMMUNITY
Involvement in and support of the community are at the heart of our company.
SUSTANABILITY
Our's commitment to green building and sustainability is long-standing.